Philips PowerGo Vacuum Cleaner with bag
High suction power
The Philips PowerGo vacuum cleaner delivers 2000W of cleaning performance with a multipurpose nozzle for any type of floor. Keep the air in your home clean and healthy, too, thanks to our Super Clean Air filter.
High suction power
Removes pet hair from floors and furniture
2000 W

Super Clean Air filter

3L

Turbo brush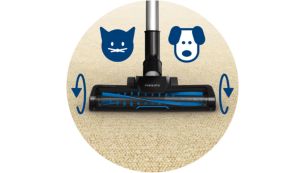 Deep-cleaning Turbo brush, perfect for pet hair
The rotating Turbo brush nozzle sweeps away pet hair and fluff, gently opening your carpets for a deeper clean.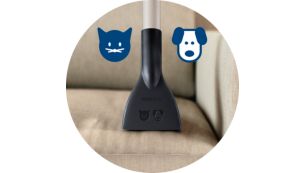 Furniture tool removes pet hair with ease
The furniture tool removes hair from your pet's favorite couches, armchairs and cushions.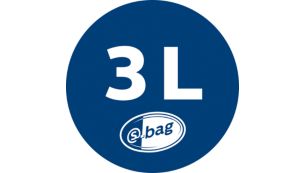 Large 3-liter capacity means fewer bag changes
The large-capacity dust chamber handles a full three liters before the bag needs changing.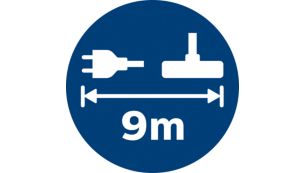 Long 9-meter reach goes further without unplugging
With a reach of 9 meters from plug to nozzle, it keeps you cleaning longer without unplugging.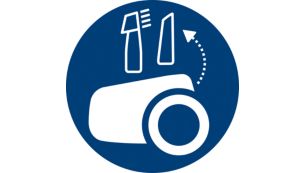 Onboard accessories are always at hand
Accessories, like a handy crevice tool, are integrated onto the vacuum so they're always at hand while you clean.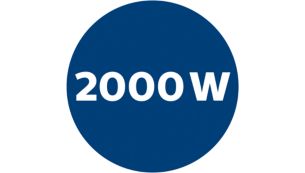 2000W motor for strong suction power
A powerful 2000 watt motor generates strong suction for excellent cleaning results.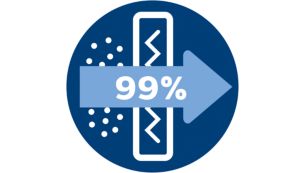 Super Clean Air filter captures 99%+ of particles
The Super Clean Air filter captures 99%+ of harmful particles – like pollen, dust mites or pet hair – so you can enjoy clean healthy air in your home.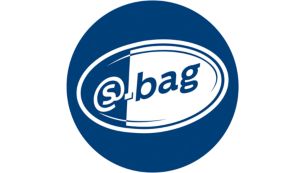 Easy s-bags last up to 50% longer
S-bags last up to 50% longer and maintain the full suction power of your vacuum cleaner right up to the moment it's full. One bag fits all models, with a sealing mechanism for tidy disposal.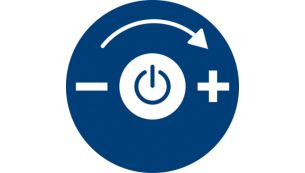 Adjustable suction power for evey cleaning task
Choose the right level of suction for any cleaning task and every surface in your home.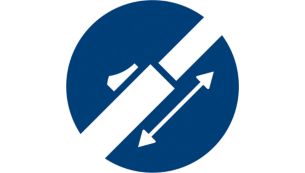 Telescopic tube comfortable cleaning
A 2-piece, telescopic metal tube adjusts quickly to any height for comfortable cleaning.