Philips Shaver Series 1000 Dry Electric Shaver with pop-up Trimmer
Convenient, Easy shave
The Shaver Series 1000 offers you an easy and convenient shave at an affordable price. 4-direction Flex Heads, combined with a CloseCut Blade System, guarantee a smooth result.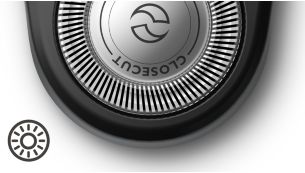 Durable, self-sharpening blades for an effortless shave
Get an effortless shave. Our durable CloseCut blades sharpen themselves as they work, time after time.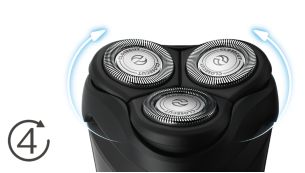 Heads flex in 4 directions to easily shave every curve
Flex heads with 4 independent movements adjust to every curve of your face, giving you an easy shave even on the neck and jawline.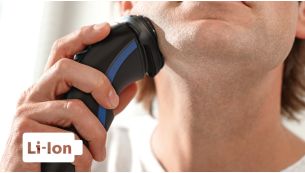 Consistent maximum power year after year
Shave for longer with every charge. Your shaver will keep going as strongly as ever for years, thanks to our powerful and efficient lithium-ion battery.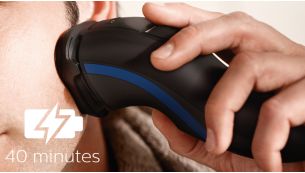 40 minutes of cordless shaving after an eight-hour charge
You'll have 40+ minutes of running time – that's about 13 shaves – on an eight-hour charge. This shaver only operates in cordless mode.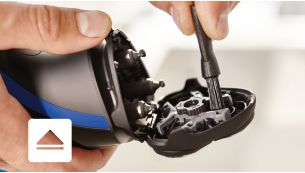 Open by pressing the button, then use the brush to clean
Simply pop the heads open and use the cleaning brush included to sweep away loose hairs.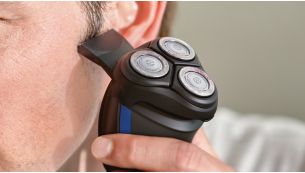 Perfect for trimming your sideburns and moustache
Complete your look by using the pop-up trimmer. Perfect for maintaining a moustache and trimming sideburns.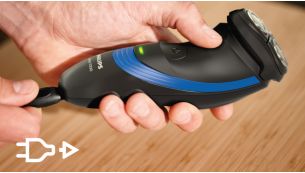 Cordless operation only
This shaver is designed to operate only in cordless mode. Always unplug it before shaving.