Philips Prestige Pro Hair Dryer
Designed for fast professional drying and styling
Philips Hair Dryer Prestige Pro features 2300W and a professional AC motor that reaches up to 170 km/h*, which is 50% faster**. The unique Style&Protect concentrator enables professional styling without overheating.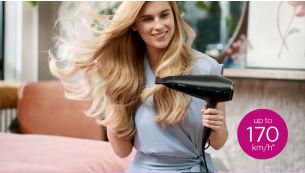 Fast drying, powerful AC motor
The Pro Hair Dryer has a high performance AC motor with up to 170 km/h* air speed, which is 50% faster**. It is developed for professional, effective results.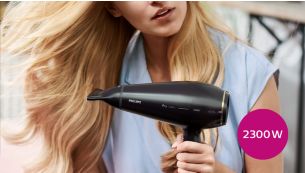 2300W of fast, high performance drying power
This 2300W professional hair dryer creates a powerful airflow. The resulting combination of power and speed makes drying and styling your hair quicker and easier.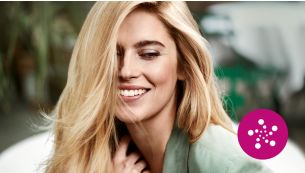 Ionic care for smooth, frizz-free, shiny hair
Charged negative ions eliminate static, condition the hair and smooth down the hair cuticles to intensify the hair's shine and glossiness. The result is hair that is smooth, shiny and frizz-free.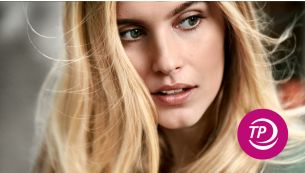 ThermoProtect temperature setting
The ThermoProtect temperature setting provides the optimal drying temperature and gives additional protection from overheating the hair. With the same powerful airflow, you will get the best results in a caring way.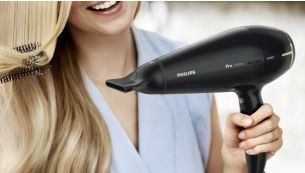 2 thin styling nozzles for perfect styling: 6mm & 8mm
Perfect styling results with a concentrator for every need. The 6mm - for precise styling with maximum care and the 8mm nozzle for brushing and polishing of the hair.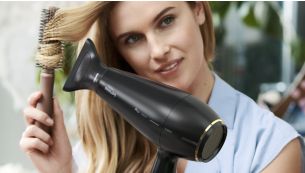 More care with Style & Protect concentrator
The uniquely designed Style & Protect concentrator with a special flap allows precise styling, while caring for your hair. The 6 mm nozzle forces the flap to open when the hair gets too hot, disolving excessive heat and improving styling power.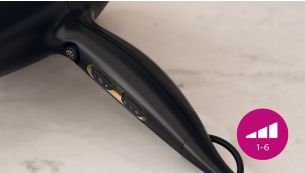 Six speed and heat settings for optimal control
The speed and heat required can be easily adjusted to create the perfect style. Six different settings ensure optimal control for precise and tailored styling.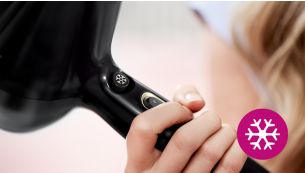 Cool Shot sets your style
A must-have professional function, the Cool Shot button provides an intense burst of cold air. It is used after styling to finish and set the style.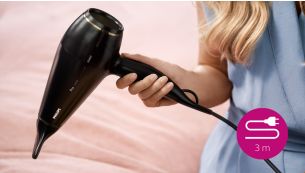 3m long cord
The professional 3m long cord reinforces the ease of use anywhere you want.
2-year warranty & 3 extra years upon online registration
Extend your 2-year warranty with 3 extra years with online registration of your product within 3 months of purchase.