Philips PowerPro Compact Bagless Vacuum Cleaner 1700W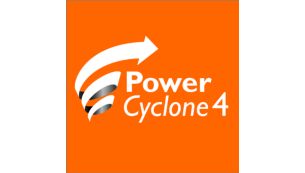 PowerCyclone 4 technology separates dust and air in one go
PowerCyclone 4 technology maximises airflow and performance by separating dirt from air in one go. It delivers remarkable cleaning results through highly efficient steps: 1) Air enters fast into the PowerCyclone thanks to the straight and smooth air inlet. 2) The curved airpass quickly accelerates the air upwards in the cyclonic chamber to separate the dust from the air.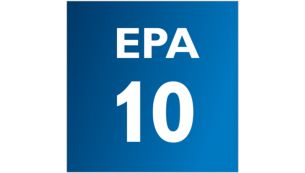 The EPA filter catches microscopic dust mites, which can cause allergies
The pleated EPA filter has a large surface and good filtration performance. In combination with the cyclonic airflow, this prevents it from clogging up quickly and gives you better and longer-lasting filtration results.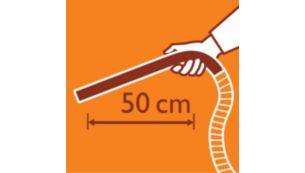 Reach all corners thanks to the extra-long ergonomic grip
This ergonomically shaped grip is convenient in use. Its extra-long design gives you further reach, so you can easily clean hard-to-reach places.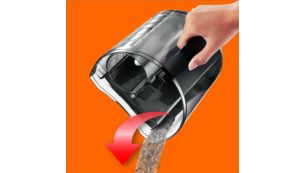 Advanced dust container design for easy emptying
The dust container is perfectly designed to dispose of dust without creating a dust cloud. Thanks to its unique shape and smooth surface, dust is collected at one side of the container and evenly glides into the dustbin.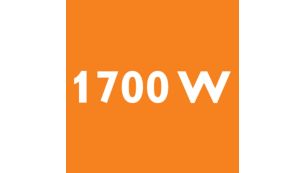 1700 Watt motor generating 330 Watt suction power